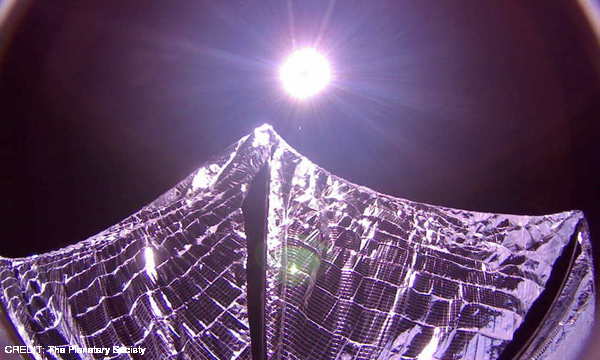 Farewells. In the show this time, Professor Douglas Scott gives us a very thorough overview of the current state of CMB research, Dr Mark Purver does his final interview for the Jodcast - on the other side of the microphone, and your astronomical questions are answered by Dr Joe Zuntz in Ask an Astronomer.
JodBite with Dr Mark Purver
We talk with long-time Jodrell Bank astronomer and Jodcast veteran Dr. Mark Purver about millisecond pulsars, their uses in the ongoing search to detect gravitational waves, and his role within the European Pulsar Timing Array (EPTA). He discusses the current state of the search, how to remove the nuisance interference which we create in our day-to-day lives, and whether a detection is still 5 years away!
Interview with Professor Douglas Scott
Prof. Douglas Scott is a cosmologist at the University of British Columbia. He gives us an in-depth tour of our current understanding of the universe in light of the results of the Planck mission. Prof. Scott talks about how the universe as we know it can be described by just a handful of parameters, and discusses what the way forward for cosmology is in this era of so-called high precision cosmology, drawing an analogy with the field of particle physics.
Ask an Astronomer
Dr Joe Zuntz answers your astronomical questions:
John Brooks asks: "If you could increase a photon of light (in its particle form) to the size of our sun, what would its potential power output be?"
The second question also comes from John Brooks: "Could missing dark matter be located beyond the "visible universe"?"
Andrew Horner asks: "In a recent episode of Radio 4's In Our Time on dark matter, one of the contributors, Prof Carlos Frenk of Durham University, said that the cosmic microwave background unambiguously tells us how much ordinary baryonic matter there is in the universe. Can you explain how this is so?"
Odds and Ends
After a bumpy ride, The Planetary Society's lightsail mission has been declared a success! The cubesat deployed its sails on 07/06/15 and promptly sent back a selfie, before sailing through the upper atmosphere for 2 days. Its final check-in before re-entry was on 10/06/15. This experiment is the result of an exciting collaboration between the public, The Planetary Society and NASA, and could mark the beginning of cheaper, more accessible space missions and experiments in the future. The next stage of the mission will begin in 2016, when the SpaceX Falcon Heavy rocket launches a second cubesat into orbit, and we'll be following it closely!
After spending more than half a year asleep, the plucky little lander that could, Philae, has woken up from its hibernation! The little craft contacted Rosetta for a total of 85 seconds on the 13th of June, followed by another three 10-second bursts a day later. ESA scientists now hope that the lander can recharge its batteries enough to power all its scientific instruments, and beam back lots of useful data.
Show Credits
| | |
| --- | --- |
| JodBite: | Dr Mark Purver and Charlie Walker |
| Interview: | Prof. Douglas Scott and Indy Leclercq |
| Ask An Astronomer: | Dr Joe Zuntz and Indy Leclercq |
| Presenters: | Indy Leclercq, Mark Purver and Charlie Walker |
| Editors: | Sally Cooper, Monique Henson and Charlie Walker |
| Segment Voice: | Kerry Hebden |
| Website: | Indy Leclercq and Stuart Lowe |
| Producer: | Indy Leclercq |
| Cover art: | Selfie taken by the Planetary Society's Lightsail cubsesat CREDIT: The Planetary Society |