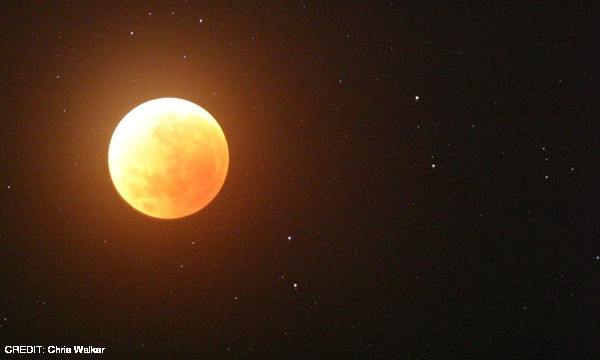 In the show this time, Dr Tony Rushton talks to us about jets in X-ray binaries, James McKee explains his efforts to find gravitational waves using pulsars, and your astronomical questions are answered by Dr George Bendo in Ask an Astronomer.
JodBite with James McKee
James McKee is a 3rd year PhD student in the Jodrell Bank Pulsar Group. His research uses pulsars as physical tools to measure space-time. Specifically, he looks for changes in the times of arrival of pulsar pulses that might be due to gravitational radiation from a background of interacting supermassive black holes. He talks to us about how this can be done, what a detection of gravitational waves would mean for astronomy and how he couples 5 of the largest telescopes in the world together in an effort to prove Einstein right.
Interview with Tony Rushton
Having completed his undergraduate and postgraduate degrees here at Jodrell Bank, Tony Rushton is now a research fellow at Oxford Astrophysics. He researches the complex nature of radio emitting X-ray binaries. Tony talks to us about what they are and how they emit and the mystery of the relativistic jets that are launched from these and other astrophysical systems. He describes 4 pi sky - an effort to continuously monitor the sky for high energy events and how he uses robotic radio telescopes to get rapid follow-up on X-ray flares.
Ask an Astronomer
Dr George Bendo answers your astronomical questions:
Simon Everitt asks: What effect does the Solar corona have on heating the Earth?
Paul Stevenson asks: How do elliptical galaxies form from the mergers of spirals?
Russ Jenkins asks: What temperature gradient would you measure, if you were to dig down to the centre of Mars?
Odds and Ends
Earlier this month, new images were released from the archive of the Chandra X-ray telescope. These images combine Chandra data with data from other telescopes, such as the Hubble space telescope and the Spitzer Space Telescope. A particularly interesting image is of the galaxy cluster MS 0735.6+7421. This cluster is interesting because it is host to an especially energetic active galactic nucleus (AGN) at its centre. The image from the archive shows detections of the outburst from the active galactic nucleus in the radio, which appear as stunning jets. Data from Chandra is overlaid in blue, showing the intergalactic medium - the hot, turbulent gas found in galaxy clusters. What's particularly interesting here is the features in the IGM. There are cavities - regions with little/no X-ray emission, which have been created by the outbursts from the AGN. The images are available here .
The New Horizons mission has revealed Pluto's blue skies and red ice. Pluto's thin atmosphere, likely composed of Nitrogen and simple organic compounds, scatters light the same way as on Earth: light from the Sun is scattered by the atmosphere, with blue light scattered the most, making the sky appear blue. Compounds called tholins are created when the simpler organic molecules in the atmosphere clump together. The molecules fall onto the surface of Pluto, giving it its reddish-brown colour.
VLT astronomers studying the star AU Microscopii are perplexed by strange clumps that have formed in its debris disk. These clumps are moving too quickly to be explained away by planetary perturbation, and are all located on one side of the disk. It is hoped that further VLT observations, as well as contributions from ALMA, will shed light on this mystery. Read more here.
Bits and Bobs
We are currently thinking about celebrations for The Jodcast's tenth birthday this January. One possibility is a live show, recorded at Jodrell Bank Observatory and we would like to know what our listeners think of this idea. Would you come? Would you listen? What would you like to see/hear in the show? Let us know your ideas! And if you think it's a terrible idea, how else should we celebrate? Let us know via the website, via Facebook or Twitter.

Our very own Simon Rookyard won the coveted Golden Spurtle this October. This is the 22nd World Porridge Making Championship! This year is his 7th attempt - last year he made the final and this year he walked away with the top prize. When not moonlighting as a culinary genius, he researches the complexities of the pulsar emission mechanism. He submitted his thesis just a few days before entering.





As part of our Facebook drive to get more questions for Ask An Astronomer, Gavin Mellowship asked us the somewhat tongue-in-cheek question, "When is an astronomer not an astronomer?" Well, we couldn't resist posing this question to the whole of JBCA and so we wrote it up on the whiteboard near our tearoom! The answers were many and varied. We hope this answers your question Gavin!




We asked for your photos of the Lunar Eclipse and Chris Walker sent us two lovely images. They were so lovely in fact that we decided to use one of them for our cover art for this episode and you can see it above! As for the other one, well here it is! Thanks so much Chris!
Show Credits
| | |
| --- | --- |
| JodBite: | James McKee and Benjamin Shaw |
| Interview: | Dr Tony Rushton and Benjamin Shaw |
| Ask An Astronomer: | Dr George Bendo and Adam Barr |
| Presenters: | Fiona Healy, Monique Henson and Hannah Stacey |
| Editors: | Charlie Walker, James Bamber and Benjamin Shaw |
| Segment Voice: | Kerry Hebden |
| Website: | Benjamin Shaw and Stuart Lowe |
| Producer: | Benjamin Shaw |
| Cover art: | The Lunar Eclipse of September 2015. CREDIT: Chris Walker |