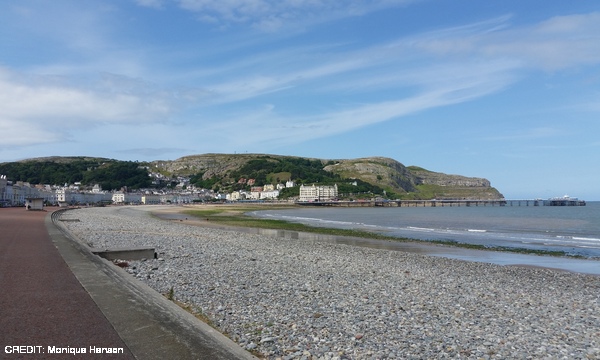 In the show this time, we cast our ears back to the National Astronomy Meeting (NAM) in July 2015. We welcome back a couple of familiar faces, with interviews with the Galaxy Zoo team and Dr. Matt Taylor, as well as a few new ones with Dr. Carolyn Villforth, Dr. Daniel Brown, Lars Mejnertsen, Prof. Jo Dunkley and Professor Pedro Ferriera.
Interview with the Galaxy Zoo Team
We're joined by Dr. Brook Simmons, Becky Smethhurst and Tom Melvin from the Galaxy Zoo Science team. They talk to Monique about how they've used Galaxy Zoo in their work and how it can offer a unique insight into different aspects of galaxies. Brooke is a postdoctoral researcher at the University of Oxford, where Becky Smethhurst is also a PhD student. Tom is a PhD student at the Institute of Cosmology and Gravitation at the University of Portsmouth.
Interview with Dr. Carolin Villforth
Jack speaks to Dr. Carolin Villforth about quasar host galaxies. Quasars occur when the central black hole of a galaxy has a luminous accretion disk that radiates lots of energy. At time of recording Carolin was a fellow at the University of St. Andrews. She is now a lecturer at the University of Bath.
Interview with Professor Pedro Ferreira
Professor Pedro Ferreira is a cosmologist from the University of Oxford. He discusses how we can use astronomy to study general relativity with Jack and Monique.
Interview with Dr. Matt Taylor
Dr. Matt Taylor from the European Space Agency talks to Monique and Jack about updates on the Rosetta mission and his favourite Rosetta conspiracy theories. You can find information about the Rosetta Ground Based campaign here.
Interview with Professor Jo Dunkley
Professor Jo Dunkley from the University of Oxford talks to Jack about the cosmic microwave background. The cosmic microwave background is the oldest light we can see and was discovered around 50 years ago. Jo discusses the importance of the cosmic microwave background to cosmology and astronomy as a whole.
Interview with Dr. Daniel Brown
Monique Henson talks to Dr. Daniel Brown from Nottingham Trent University. Whilst Daniel is primarily an astronomer, he also ventures into archeoastronomy. In this interview he talks about what archeoastronomy is and how he ended up working in it.
Interview with Lars Mejnertsen
Jack Radcliffe talks to Lars Mejnertsen, who is a PhD student at Imperial College London. Lars talks to Jack about modelling the magnetosphere of Neptune. Lars uses computer simulations to model the variability of Neptune's magnetic field.
Listener Survey
Have your say on the Jodcast! Good or bad, we want to know what you think. We will be using your feedback to improve and update the Jodcast. Please take a few minutes to fill in our survey and tell us what you think of what we're doing. To sweeten the deal, we'll enter you into our special prize draw to win some Jodcast goodies!
Show Credits
| | |
| --- | --- |
| Interview 1: | Dr. Brook Simmons, Becky Smethhurst and Tom Melvin talked to Monique Henson |
| Interview 2: | Dr. Carolin Villforth talked to Jack Radcliffe |
| Interview 3: | Professor Pedro Ferriera talked to Monique Henson and Jack Radcliffe |
| Interview 4: | Dr. Matt Taylor talked to Jack Radcliffe and Monique Henson |
| Interview 5: | Professor Jo Dunkley talked to Jack Radcliffe |
| Interview 6: | Dr. Daniel Brown talked to Monique Henson |
| Interview 7: | Lars Mejnertsen talked to Monique Henson |
| Presenters: | Ian Harrison, Monique Henson and Jack Radcliffe |
| Editors: | Charles Walker, Ian Harrison and Ben Shaw |
| Segment Voice: | Tess Jaffe |
| Website: | Monique Henson and Stuart Lowe |
| Special Thanks: | Jon Culshaw and the Royal Astronomical Society |
| Producer: | Monique Henson |
| Cover art: | The beach in Llandudno CREDIT: Monique Henson |