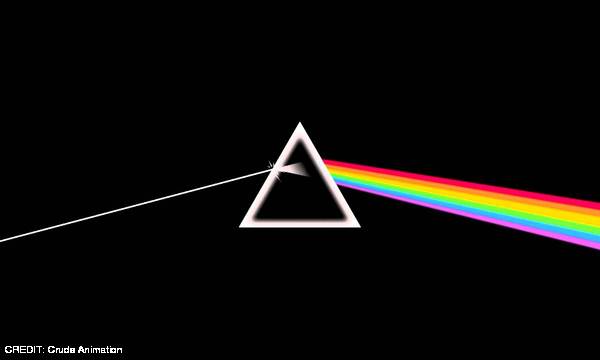 In the show this time, Professor Sir Francis Graham-Smith talks to us about his latest book, Eyes On The Sky, and your astronomical questions are answered by Dr Iain McDonald in Ask an Astronomer.
The Jodcast Survey
Thank you so much to everyone who's filled in our survey so far. We'll be closing it to responses on the 22nd July so we can get started on analysing the data you've provided us with. So if you've been putting it off, please click here to tell us what's on your mind. We have a special prize for one lucky respondent which we'll be announcing shortly.
Extended Interview with Professor Sir Francis Graham-Smith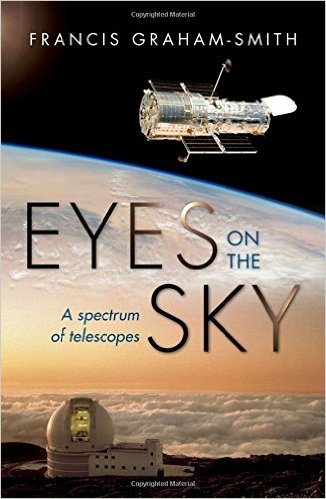 Sir Graham has been at Jodrell Bank for a long time and is a world leading researcher in radio astronomy. Despite being retired, he's still an active researcher in the Pulsars and Time Domain group. As well as his research he's the author of multiple books on radio and pulsar astronomy. This month he joins us to talk about his latest book, Eyes On The Sky which describes humanity's history of using instruments to map the cosmos. Sir Graham tackles observational astronomy at all wavelengths, telling us how telescopes work in each regime and what the sky looks like to the different instruments. Eyes On The Sky is a comprehensive journey though the electromagnetic spectrum and is available at all good book sellers. For UK readers, click here to order your copy.
Ask an Astronomer
Dr Iain McDonald answers your astronomical questions: Science in The Martian, Jupiter's red spot and the fate of the Earth and Moon.
Penny wants to know if Matt Damon could really propell himself around with his space suit
Mark asks "When will Jupiter's great red spot disappear?"
Charles wants to know what will happen to the Earth-Moon system when the Sun enters the Red Giant branch
Odds and Ends
A research group in Colorado has found that women who look more feminine are considered less likely to be scientists by the general public. Participants in the study were shown photographs of male and female scientists, and asked to rate how effeminate each of them was. They were then asked whether they considered it more likely that the person was a teacher or a scientist. Women considered by the participants to be more feminine-looking were judged unlikely to be scientists. You can read more about it here.
New images taken with ESOs VLT using the HAWK-1 camera working at infrared wavelengths of the Orion Nebula have revealed an unexpected population of low mass objects (Brown Dwarves). Orion nebula is a very well studied region of star formation and is often used to help constrain a function called the stellar initial mass function (IMF). The IMF describes the number of stars for particular mass which form together in a single star forming epoch. It is usually described by a power-law, where relatively few massive stars form in a single epoch but as you go down in mass the relative number of stars increases upto some hypothetical turn over where the power law no longer applies (around a 0.2M_sol). However because low mass sources such as brown dwarves are hard to detect (low luminosity) the "low mass" end of the IMF is hard to pin down. These new results find an unexpected second peak in the IMF at low masses. More information is available here and here.
In the April 2016 podcast, George added a coded message starting at 28:20. Unfortunately, no one except for Adam attempted to decode the message, and Adam eventually got frustrated and gave up. George is now challenging listeners to decode the message, and he will mail a set of ALMA dripmats to the first person who can guess what the message means.
And if you want to have a look around a universe whose speed of light is around 30 mph, you can do so here.
Show Credits
| | |
| --- | --- |
| Interview: | Professor Sir Francis Graham-Smith with Benjamin Shaw |
| Ask An Astronomer: | Dr Iain McDonald with James Bamber |
| Presenters: | George Bendo, Adam Avison, Fiona Healy and Christina Smith |
| Editor: | Benjamin Shaw |
| Website: | Benjamin Shaw and Stuart Lowe |
| Producer: | Benjamin Shaw |
| Cover art: | A prism splitting white light into a spectrum. CREDIT: Crude Animation |