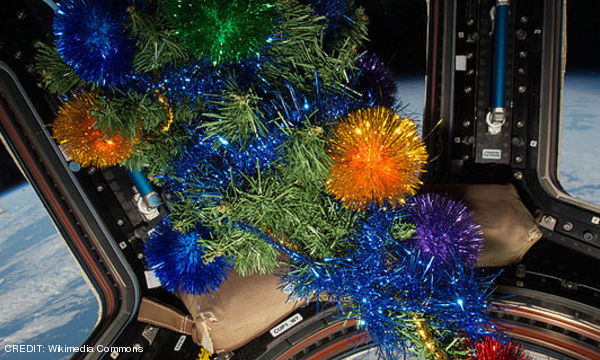 In the show this time, we talk to Dr. Cristina Romero-Canizales about LIRGI: radio survey of ultra-luminous IR galaxies, new Director of JBCA, Professor Mike Garrett talks to us in this month's JodBite, and your astronomy questions are answered by Minnie, Ben, and George in Ask an Astronomer.
JodBite with Professor Mike Garrett
Inaugural Sir Bernard Lovell Chair and new Director of Jodrell Bank Center for Astrophysics Professor Mike Garrett talks to Minnie Mao about his career path leading to his directorship of JBCA and his time as a PhD student at Jodrell Bank Observatory. Mike discusses his many research interests including VLBI and SETI, and also talks about the future of the JBCA.
Interview with Dr. Cristina Romero-Canizales
Dr. Cristina Romero-Canizales talks to Max Potter about her involvement with the LIRGI project. LIRGI is an e-MERLIN legacy project surveying 42 ultra-luminous infra-red galaxies, attempting to trace the star formation history of the universe. We talk about their observations of galaxies with high star formation as well as accreting active galactic nuclei, interesting mini-AGN jets, and touch briefly on Cristina's related work with black holes.
Ask an Astronomer
Minnie, Ben, and George answer your astronomical questions:
June asks: "What is a radio galaxy? (Bonus question: What do astronomers do all day?")
Alexander asks: "When will Halley's comet be returning?"
Assya asks: "How many astronomers are in space?"
Odds and Ends
Please note that this is a podcast news report and this text and the audio in the podcast is not the opinion, position or official statement of Jodrell Bank Observatory or the University of Manchester

Radio waves received from space are extremely weak. So weak that we need dishes the size of the Lovell Telescope to detect them. Looking at radio waves from space is like trying trying to see a candle in deep dark space - with the lights on! Microwave ovens, mobile phones, car spark plugs and bluetooth headphones are like bright radio torches, washing out the faint radio light we're trying to see. For that reason we put our radio telescopes where this radio-light pollution is minimised. Over the last couple of years developers have been trying to acquire permission to build 119 homes very close Jodrell Bank. This would have been around 119 new microwave ovens producing Perytons, about 119 wi-fi networks nearby, lots of petrol cars starting up in the mornings and even more new mobile phones in the area. This would have been highly detrimental to the science done at Jodrell Bank. The application was rejected but the developer appealed. Luckily this appeal was rejected early with the Secretary of State saying, "Jodrell Bank Observatory as an established world class facility should be afforded reasonable protection... the protection of Jodrell Bank Observatory as a facility of international importance transcends the housing land supply circumstances of the case." So luckily Jodrell Bank is safe for now but new housing is short and no doubt new applications will be made nearby in the future.

How do astronauts celebrate Christmas? Who delivers their presents? What would an astronaut even ask for? We discuss the festive season as celebrated from on high in the International Space Station. We also touch upon the passing of astronaut John Herschel Glenn Jr, who died on December 8th 2016.

As always, our December episode includes a pantomime - this year an astronomical rendition of Beauty and the Beast. Can you match Jodcast staff names to each role? If you think you can, get in touch and let us know!
Show Credits
| | |
| --- | --- |
| JodBite: | Professor Mike Garrett and Minnie Mao |
| Interview: | Dr. Cristina Romero-Canizales and Max Potter |
| Ask An Astronomer: | Minnie Mao, Benjamin Shaw and George Bendo |
| Presenters: | Charlie Walker, Fiona Healy and Benjamin Shaw |
| Editors: | Alex Clarke, Tom Armitage, George Bendo, Damien Trinh and Charlie Walker |
| Segment Voice: | Tess Jaffe |
| Pantomime Script: | David Ault |
| Pantomime Intro Music: | Alex Clarke |
| Pantomime Actors: | Megan Argo, Naomi Asabre Frimpong, David Ault, Alex Clarke, Monique Henson, Minnie Mao, Thomas Scragg, Benjamin Shaw and Charlie Walker |
| Website: | Charlie Walker and Stuart Lowe |
| Producer: | Charlie Walker |
| Cover art: | The International Space Station's Cupola module decorated for the Christmas holidays. CREDIT: Wikimedia Commons |