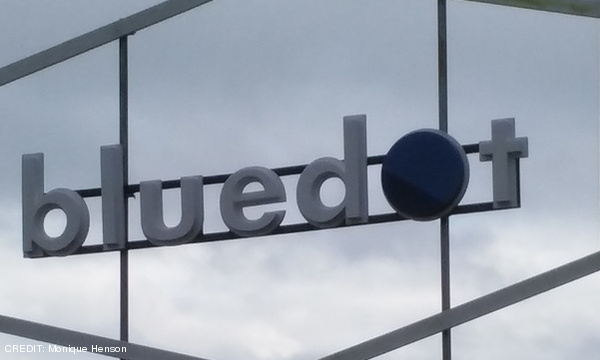 In the show this time, Fiona and Monique take you on a whistlestop tour of the 2017 bluedot festival. We bring you a wealth of interviews as we talk to Vicky Dewar-Fowler, Abi Stone, Kat Presland, Isabel Large and Paul Denton.
Interview with Vicky Dewar-Fowler
Vicky Dewar-Fowler from the British Antarctic Survey talks to us about zoo-plankton in the polar regions and their relevance to climate change.
Interview with Abi Stone
Abi Stone from the University of Manchester introduces us to a whole new geological era: the anthropocene. She also answers Monique's long held question: why is Dubai importing sand from Australia?
Interview with Kat Presland
Kat Presland from the University of Manchester talks to the Jodcast about the Royal Society of Chemistry's Life of Water exhibit at the bluedot festival.
Interview with Isabel Large
Isabel Large from the South Cheshire Beekeepers association discusses the trials, tribulations and joys of beekeeping.
Interview with Paul Denton
Paul Denton from the British Geological Survey corrects Monique's many misconceptions about geology, whilst also giving us an insight into how seismologists study the structure of the Earth.
Show Credits
| | |
| --- | --- |
| Interview 1: | Interview with Vicky Dewar-Fowler |
| Interview 2: | Interview with Abi Stone |
| Interview 3: | Interview with Kat Presland |
| Interview 4: | Interview with Isabel Large |
| Interview 5: | Interview with Paul Denton |
| Presenters: | Fiona Healy and Monique Henson |
| Editors: | Monique Henson, Adam Avison, Ian Harrison and Charles Walker. |
| Segment Voice: | Tess Jaffe |
| Website: | Monique Henson and Stuart Lowe |
| Producer: | Monique Henson |
| Cover art: | Image of the bluedot sign CREDIT: Monique Henson |