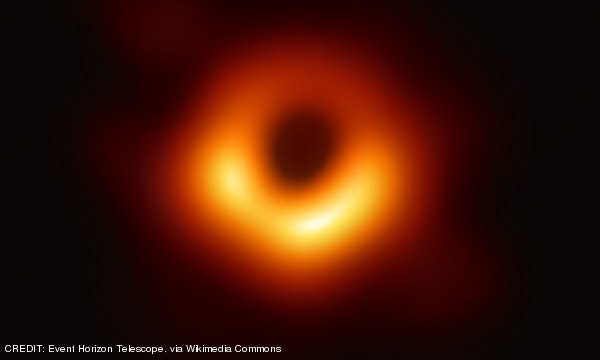 In the show this time, we talk to Leen Decin about the ATOMIUM project, Tana Joseph tells us about black hole binaries and multi-messenger astronomy in this month's JodBite, and your astronomy questions are answered by Benjamin Shaw in Ask an Astronomer.
JodBite with Tana Joseph
Dr. Tana Joseph (@TanaDJoseph), is currently a Newton Fellow here at the Jodrell Bank Centre for Astrophysics. We talk about her work on black hole binaries and multi-messenger astronomy. We also chat about her STEM communications company, AstroComms.
Interview with Leen Decin
Professor Leen Decin (KU Leuven) talks to us about the ATOMIUM project. She talks about old stars and stellar winds and explains the purpose of the project in learning about the chemistry and morphology of stellar winds. Finally she discusses why the project came to Manchester and talks about data reduction of ALMA data.
Ask an Astronomer
Benjamin Shaw answers your astronomical questions about black holes and pulsars:
John asks if the Earth were to experience a small change to its orbit, e.g., by a perturbation from a passing star, what would astronomers, particularly pulsar astronomers, see?
John also asks whether we can time optical pulses from pulsars with a high-speed photometer.
Kurt asks about black hole rotation, and how it can be measured.
Odds and Ends
NASA has reported on the the detection of a huge meteor explosion over the Bering Strait, off the Russian Kamchatka peninsula which occurred on the 18th of December last year. This is the second largest of its kind in 30 years, releasing energy equivalent to about 174 thousand tonnes of TNT. This is important as it highlights the small, but ever-present threat from near Earth asteroids, which on impact could do absolutely devastating damage to our towns and cities. Fortunately chance of a significant meteor strike at at given time is pretty low, and our civilisation is further protected by the fact the Earth is 71 percent water by surface area, but this event serves as a potent reminder of why we need to have systems in place to identify and monitor these potential threats.
Sometimes looking up papers about astronomical objects leads to hidden treasures! While I was investigating white dwarfs I found a poem about Sirius B, the white dwarf companion to Sirius A. This also led me to find a poem about quasars by George Gamow, which links to the science behind them. We'd love to keep the tradition of astronomy-inspired poems going! If you've got the gift of rhyme please send up your poems!
The Event horizon telescope, EHT, held a press conference on 10th April 2019. For the first time in human history, the shadow of a black hole has been observed. EHT released their black hole observation outcome of Messier 87, a supergiant elliptical galaxy. This black hole resides 55 million light-years from Earth and has a mass 6.5 billion times that of the Sun.
Show Credits
| | |
| --- | --- |
| JodBite: | Tana Joseph and Laura Driessen |
| Interview: | Leen Decin and Michael Wright |
| Ask An Astronomer: | Benjamin Shaw and Isaac Mutie |
| Presenters: | Crispin Agar, Laura Driessen and Hongming Tang |
| Editors: | George Bendo, Lizzy Lee and Deepika Venkattu |
| Segment Voice: | Mike Peel |
| Website: | Michael Wright, Naomi Asabre Frimpong and Stuart Lowe |
| Producer: | Michael Wright and Naomi Asabre Frimpong |
| Cover art: | First image of a black hole by the Event Horizon Telescope. The object M87* is located at the heart of distant galaxy Messier 87. CREDIT: Event Horizon Telescope, via Wikimedia Commons |